One just cannot perform sex without a sex drive, it's the horse power of this vehicle called sex. There are many pills and techniques available, that promises to boost up your sex drive. People are just going berserk to make sure their sexual activity in bed with their partner doesn't slow down, at any cost. Hence, they hunt for ways to improve their sex drive.
We all have a partner to satisfy sexually and for that one has to maintain their sex drive, making sure that it's always roaring to drive at any given time. There are some simple ways, which will help in improving your sex drive. Hence, no need to take any pills or follow any professional techniques. Remember, your sex drive is based on your blood pressure, therefore your circulatory system has to function normally. If your heart is good, then sex is good.
also, read 11 Amazing Ways To Satisfy The Breasts Of A Woman
We bring you 12 ways to increase your sex drive.
1. Eat the right food
Eating the right food, which will give a better blood flow circulation is very essential, like figs, sea food, honey, chocolates, eggs, pork, salmon, tuna, avocados, almonds, beans, bananas, these foods decrease the stress level and give proper nervous system function, increases blood flow and ignites your sensuous and pleasure feeling nerves. Onion and garlic are bad for breath, but excellent for blood flow, including all natural spices and olive oil.
2. Exercise before sex
Cardiovascular exercises are the best ways to improve sex drive. As sex increases the heart rate, therefore sweating it out daily with exercises, like running, swimming and yoga balances and boosts up your libido, reduces stress and it also keeps you connected with your body. It will make you more relaxed and positive in the bedroom.
3. Do some direct Sexercise
Kegels is a very relevant exercise, which directly endorses your sex drive since, you don't do exercises, as a result, your pelvic floor muscles get weaker, causing problems in the bedroom. So, try and tighten your pelvic floor muscles, holding the contraction for a few seconds, relaxing, then repeating. This Sexercise will do wonders to your sex life.
4. Focus on how your body reacts to birth control 
In the case of women, birth control pills usually add hormones to the body, which affects the sex drive. Either you get a higher or a lower sexual drive or you may remain normal, but when there is a change due to the pills, then a visit to the doctor is very necessary.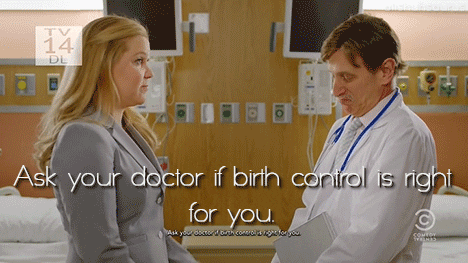 5. Reduce stress
The biggest enemy of sex drive is stress and anxiety, which both don't allow you to get aroused. It affects your libido, increases heart rate and blood pressure, affecting in reaching erection and orgasm. Stress usually triggers smoking and alcohol intake, which all the more harm your sexual performance So, regular exercise and spending quality time in different ways with your partner will definitely improve your sex drive.
6. Masturbating
Masturbation helps you improve your longevity and makes you get a sense of what your body responds to best. This will allow you what to and what not to expect from your partner. How you masturbate fast or slow determines whether you want to rush with the orgasm or last long with your partner, but the bottom line is to make it last. Hence, it's okay to get down and dirty sometimes.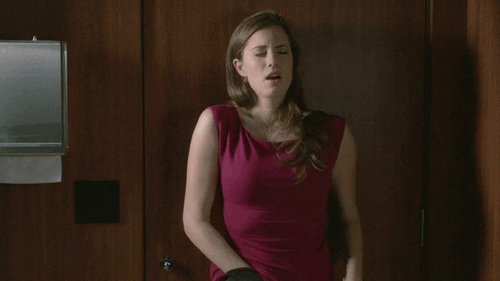 also, read Ways To Know If A Girl Is Really DTF (Down To Fu*k)
7. Make sex a priority
The daily routine and busy schedule of life make it tiring, when you hit back home, to do any further activities, especially sex. As per a study the more sex you have, the more sex you want. Hene, it is recommended to put in a little effort, even though you're not feeling romantic and have sex when you're home or a quickie before leaving home, before watching a movie or opening your email, making anytime sex time speaks volumes.
8. Feel sexy
You must not only look sexy but feel it. No doubt, wearing clothes makes you feel a little sexy about yourself, gives you confidence and does boost you up, but at the same time try and find some exercise that also makes you feel sexy while you're doing it. Recommend women to try out an activity like hip hop, belly dancing, burlesque, a pole dancing workout, or even yoga, which will improve your sex drive.
9. Be cautious
When in desperation to improve your sex drive, the tendency of going to extremes in the maintenance of your libido can affect your health, your relationship, stress you out more mentally and physically. Yet you are low on your desire for sex, then you need to talk to an expert in this regard. In fact, being a little cautious will help you to gain not loose.
10. Get enough sunlight
Especially during winter your body produces more melatonin, it's a hormone which helps in sleeping, but at the same time, it puts the sexual urges to sleep. Therefore the lesser the melatonin the higher the sexual urge, therefore, it is only the sunlight, when it hits the skin that stops the production of melatonin in your body and will improve your sex drive.
11. Kick all bad habits
What you consider to be the source of relief like smoking and alcohol, could actually affect your sexual activities and performance. No doubt, a little red wine improves circulation, but too much can react negatively and can lead to impotence. Therefore, kicking theses habits will be a wise decision to improve your sex drive, instead eat well and exercise.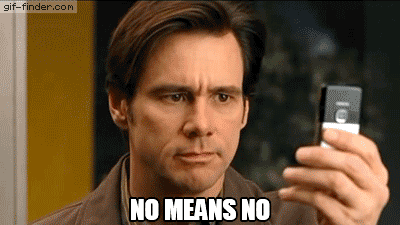 12. Focus on partner
Sex is not a one-way street. You need to focus especially on your partner's desires, which will not only make sex pleasurable for them, but it can also help turning you on and making it more exciting. Having an open conversation with your partner before sex on what each one prefers and hates, will be an ideal step., making it an enjoyable experience for both of you.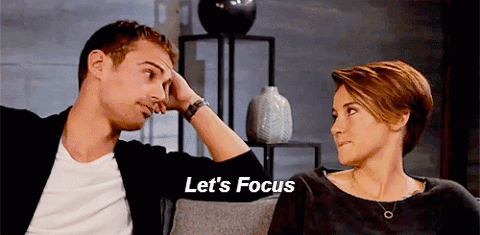 also, read 12 Ways A Relationship Changes Your Life