Getting into a relationship is somehow an easy thing, but staying in one is not that much easier as it looks like. There are so a lot of things that one has to take care of, which can make both the partners satisfied. But there are those times when even while trying hard, something turns out to become a destructor of your relationship. And these terrible mistakes described in here can actually describe how some silly things can make boys lose their girls easily.

Image Source
Read More: 16 Terrifying Marriage Rituals That Will Make You Fear Marriage!
Are you also the one facing a problem with your relationship? Then, these points might be of help to you in concluding about where you are going wrong with your girl. Check these out:
1. Being weak: This is quite a fact that while meeting a girl for very first time or maybe for some of those initial meetings, boys always visualize them as a man with strong and confident personality. But, one thing that boys need to know in here is that it is quite okay to get down for a while but not every time. Your girl expects you to act strongly in toughest of times.

Image Source
2. Losing respect: Respect is one of those major pillars of any kind of relationships, which can keep it going. And in case anyone of the couple loses respect for their respective partner, then what they can actually conclude is an end, end to the relationship. No matter whether it is a boy or girl, one should always work on their best to not make their partner lose respect for them.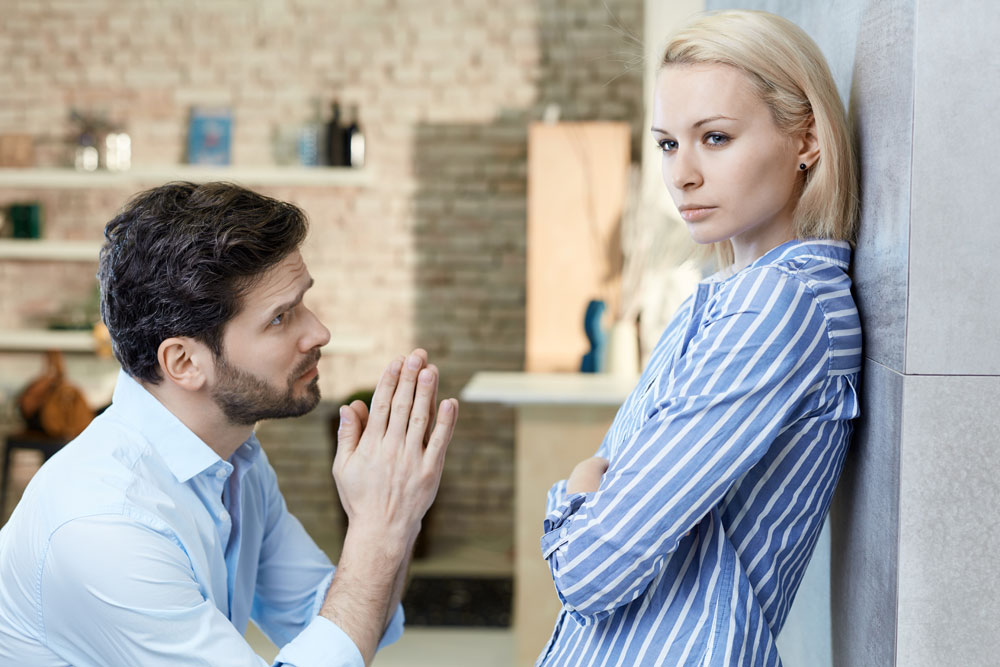 Image Source
3. No proper attention: This is one of the most common mistakes which are made by a maximum of boys. After getting comfortable in the relationship they feel no need to get that dating thing done, but that's wrong. Your girl needs attention every once in a while.

Image Source
4. Turn off the jealous mode: Though this is kind of normal problem which is been a part of every other relationship, it is important to get it treated. If not done, well, this can lead to a huge destruction in the relationship.

Image Source
5. Being too sentimental: This feels really good to fall in love and then showing that love and affection are obviously important. But, every time!? Getting too much sentimental is only going to make your partner get irritated, so it's good to control a little.

Image Source
6. Trust is important: While the relationship begins it is not important that a girl would trust their partner. And so it is important for a boy to show that attention and affection towards her so as to make her trust you.

Image Source