Time Person of the Year is one of the most awaited magazines to wait for. Every year, we look forward to seeing who Time will name as Person of the Year and why they chose that individual or group. Some years, it causes controversy, but this year's decision has us applauding. This time "The Silence Breakers" were featured but with them was Taylor Swift as well! People went crazy over why the heck is she on the cover?
Here, we discuss why she was on the cover:
Each year, Time Magazine announces their choice for Person of the Year.
A throwback to 2006 when we were ALL Person of the Year. After that, they realized that not everyone deserves that title.
We knew that the potential list included people like Donald Trump.
Who famously tweeted that he had "declined" to be named as Person of the Year.
Donald Trump was actually Time Person of the Year in 2016.
But in 2016 he actually won it so…
This year "The Silence Breakers" were featured.
But alongside them featured Taylor Swift who wasn't part of the group.
The cover features Adama Iwu, Ashley Judd, Taylor Swift, Isabel Pascual and Susan Fowler, but the title also recognizes the #MeToo movement that took over social media this year and helped fuel discussion surrounding sexual harassment and assault.
The #MeToo campaign helped address issues that have been brewing for years.
"These silence breakers have started a revolution of refusal, gathering strength by the day, and in the past two months alone, their collective anger has spurred immediate and shocking results: nearly every day, CEOs have been fired, moguls toppled, icons disgraced. In some cases, criminal charges have been brought".
Time interviewed dozens of victims who bravely spoke out about their assault.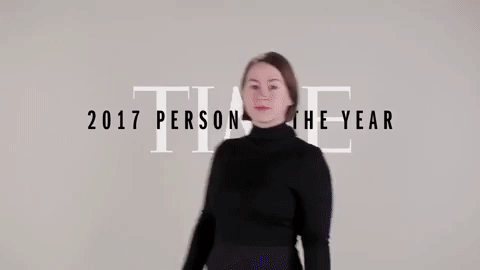 Some were worried that sharing their stories would put them in danger, but they still felt that it was an important message to share.
via GIPHYTaylor Swift expanded on her experience in a courtroom this year testifying against David Mueller, who assaulted her during a meet and greet in 2013.
Ashley Judd spoke about how she was one of the many victims of Harvey Weinstein in 1997.
"I started talking about Harvey the minute that it happened," she explained. Still, it took twenty years for actions to finally be taken against Weinstein, and his inexcusable actions to become general public knowledge.
The list of sexual assault victims who are coming forward is still growing, and we hope that "The Silence Breakers" are only going to encourage victims to feel safe and no longer isolated.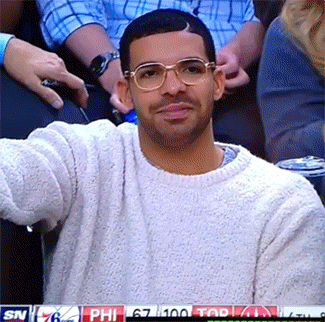 A big name is always required to run a movement or anything to go that big.
And in case of the #MeToo movement, it was Taylor Swift who became the face of the revolution.
If you would like to donate to those affected by sexual violence, click here to give to RAINN, the nation's largest anti-sexual violence organization.Now, you would have understood why she was featured on TIME. She might not have started the movement but she was one of the most important reasons this movement worked and became this big.

Recommended for You: 8 Times Women Were Judged For Being Themselves