Prom Night is one of the biggest events in the social calendar of youngsters. It's their last night with friends and classmates before they bid adieu to education and step into the big real world, for employment or further education. This is a night no one would want to forget so they dress the best suits and dresses, the best jewelry and handbags, designer and above all the best crazy stuff that many do on a prom night. One such craziness you will see these girls in a prom photo lineup, which 90% people failed to spot what's wrong in this photo.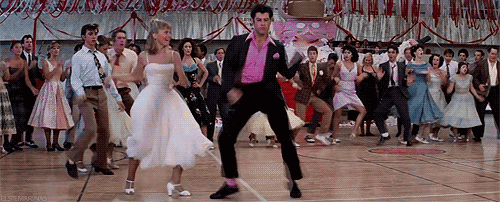 also, read 12 Girls Who Failed In Spite Of Their Attempt To Look Sexy
We bring you this hilarious event of how people failed to spot the wrong in this Prom photo?
The Prom Photo
This prom photo which many failed to spot, shows British student Eleanor Clarke along with her four friends attended their prom in full evening wear and finished her outfit with what appeared to be a roomy evening bag.
Spot On?
Look closely as many failed to spot something wrong in this Prom photo. The silver 'clutch' is, in fact, a large metal hip flask, big enough to keep her friends' thirsts quenched throughout the evening.
3. Surprised!
She uploaded this pretty prom photo to Twitter with the caption: "Still don't know how I got away with a huge hip flask as my prom clutch." and everyone failed to spot it at the prom.
The Disguise!
Eleanor has accessorized her navy prom dress and silver strappy heels with the giant hip flask from Tiger. It looks like a metallic silver clutch bag at first glance in this Prom photo, and best of all, it seems like many failed to spot it, according to the teen.
The Flask Solution!
The flask apparently holds up to 3 bottles of the favorite drink, so there's zero chance of it running dry and would last until the end of the night. It costs just £7  which is just a fraction of the price you might normally spend on a clutch bag for prom. A great idea!
also, read 19 Embarrassing Prom Pictures Which Should Not Have Been Clicked