The Fifty Shades series titular character, Christian Grey is the kind of person who only gets away with being the way he is because he's rich and mysterious. Even most readers and viewers see him as an impossible fantasy of turn on. I tried to mimic him for a week, yes mimic him without the luxuries to see if it would turn on my wife.
Using Money to Assert Dominance
There's a scene early on in Fifty Shades Darker where Ana needs money for something. Christian makes a phone call on the spot and deposits $25k into her account.
Before I mimic, there's something important to note for anyone who isn't married: once you make that holy covenant with another person, money generally ceases to be "your money." There's "our money". Impulse buys now have to cross the hurdle of both self-guilt and the scrutiny of another human being who doesn't think eating ramen for a week is a worthwhile tradeoff for a new 4K TV. So, there's no way I can deposit any amount of money into my wife's account, because I'm really just shifting over money into a different account that we'd both use anyway. I'd need to do something else to demonstrate that money is sexy. That opportunity would finally come when we ran out of milk.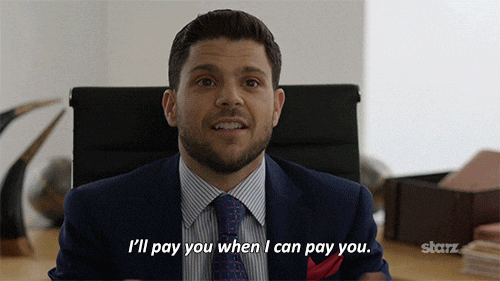 So again, just to be clear, in this instance it's not about the amount of money. It's about the action behind it. On the way home, we stopped at a convenience store to get a gallon of milk. I was tired, so I didn't realize this was my opportunity until we were already at the counter. I was ill-prepared. As my wife was about to swipe her card, I hastily shouted, "NO I GOT THIS!" and threw a few crumpled up bills and a Sacagawea dollar on the counter. The cashier looked at me like I was high. My wife looked at me like I was high. She ended up paying for the milk anyway (just like Ana would). Also, I accidentally left the Sacagawea dollar behind, so this was a net loss. The milk was good, though, as far as milk goes.
Verdict: My wife, though confused, was decidedly not turned on.
Sexual Dominance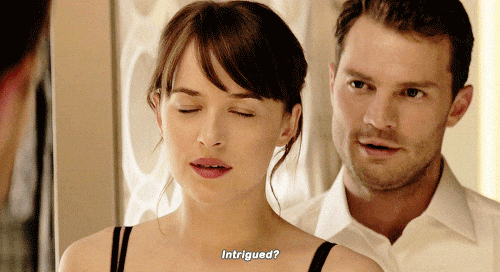 There's a scene in Fifty Shades Darker where Christian puts Ben Wa balls inside Ana before they go to a fancy party thrown by Christian's parents.
I asked my wife if she'd want to put a butt plug in before we met my parents at Chili's and she told me to fuck off.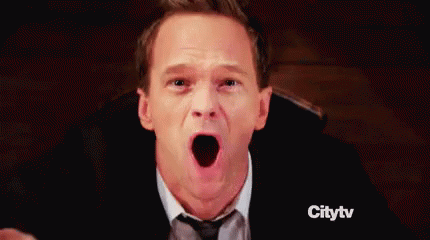 Verdict: Turn on? This, in fact, actively turned her off.
Also read: 10 Erotic Terms From "Fifty Shades Of Grey" And What They Mean!!!
Pensive Stares
If there's one thing Christian Grey has down pat, it's the smoldering stare. Although it gets leveraged more in the first film (before Ana finds her way past some of his emotional walls), Grey's stares are so intense it feels like he's going to physically bore a hole through the screen. It seems less like a personality quirk and more like a tool he leverages. When a problem arises, he goes into "stare-mode" until the other person backs down. Personally, if I saw a guy do this in real life, I wouldn't think, "wow, this is dominant behavior." I would laugh and think, "this idiot has some serious behavioral issues and thinks to stare is intimidating." Actually, I wouldn't even think it. I'd say it out loud. Let's find out if I'm right or if there's any kind of payoff to the silent stare.
My wife asked if I "wanted to make dinner tonight." I didn't. Instead of using my words like a fully-formed adult human, I squared my jaw and f*cking stared at her as hard as I could try hard to mimic Christian Grey. She asked again as if I didn't hear her. She screamed it at me. By twenty seconds in, she had caught on that this was some kind of a "thing." I bit my tongue hard to keep myself from laughing. "What the hell? I'm hungry. I don't have time for this!" my wife shouted. I could taste blood now. How the hell does Christian Grey keep it together? Eventually, my wife relented and stormed off to the kitchen to whip something up. So technically, this strategy works, but it works in the same way a three-year-old throwing a tantrum in the middle of a department store works. It gets the result you want, but at the cost of you looking like a complete asshole. She still wound up making dinner though, so the point goes to Christian Grey.
Verdict: She was not turned on, but neither of us went hungry.