Pia Meuhlenbeck who was a lawyer quit her job and ditches the courtroom just to become an Instagram model. She was a great lawyer but according to her, she loves her current profession more.
Pia Meuhlenbeck is a different kind of Insta model. She isn't just throwing FitTea all over her feed or twerking her way to 2 million followers.
This Instagram model was born on November 5, 1991, in Germany. The 25-year-old model has gained a lot of attention and love from people and has 2 million followers on her Instagram account. We can figure it out how smart this beautiful and sexy model is by her previous profession as a lawyer. Not everyone gets a chance to have both beauty and brain together. Pia is a proof that you can have both.
There's a lot more to Pia Muehlenbeck's enterprise than seeking likes online, as the young businesswomen have launched her own sportswear range 'SLINKII'. Based in Australia, Pia's luxury SLINKII label promises to be "a sportswear label like no other".
She is also a market editor for Grazia magazine. Pia has her own blog  'Finding the Finer' and recently she wrote on her blog "To think that just over a year ago, I was starting out on the path to work as a lawyer! What a ride!"
This young Instagram model has now amassed 2 million followers on Instagram and more than 480,000 likes on her Facebook page.
In an interview, she said, "Since I graduated a lot has changed."  She further informed the audience "I started my sportswear label, SLINKII, and started posting my looks on social media."
"My Instagram account, in particular, started to gain traction and next minute (well… a year later…) I had 1m followers. Everything has been a little crazy since that point!"
Pia also believes that you can achieve anything with positive thoughts. There are a '30 Days of Happy' project that Slinkii shoppers are urged to follow.
Her website explains: "The world is a better place when you are happy [and our] 30-day guide to kick start you in the right direction."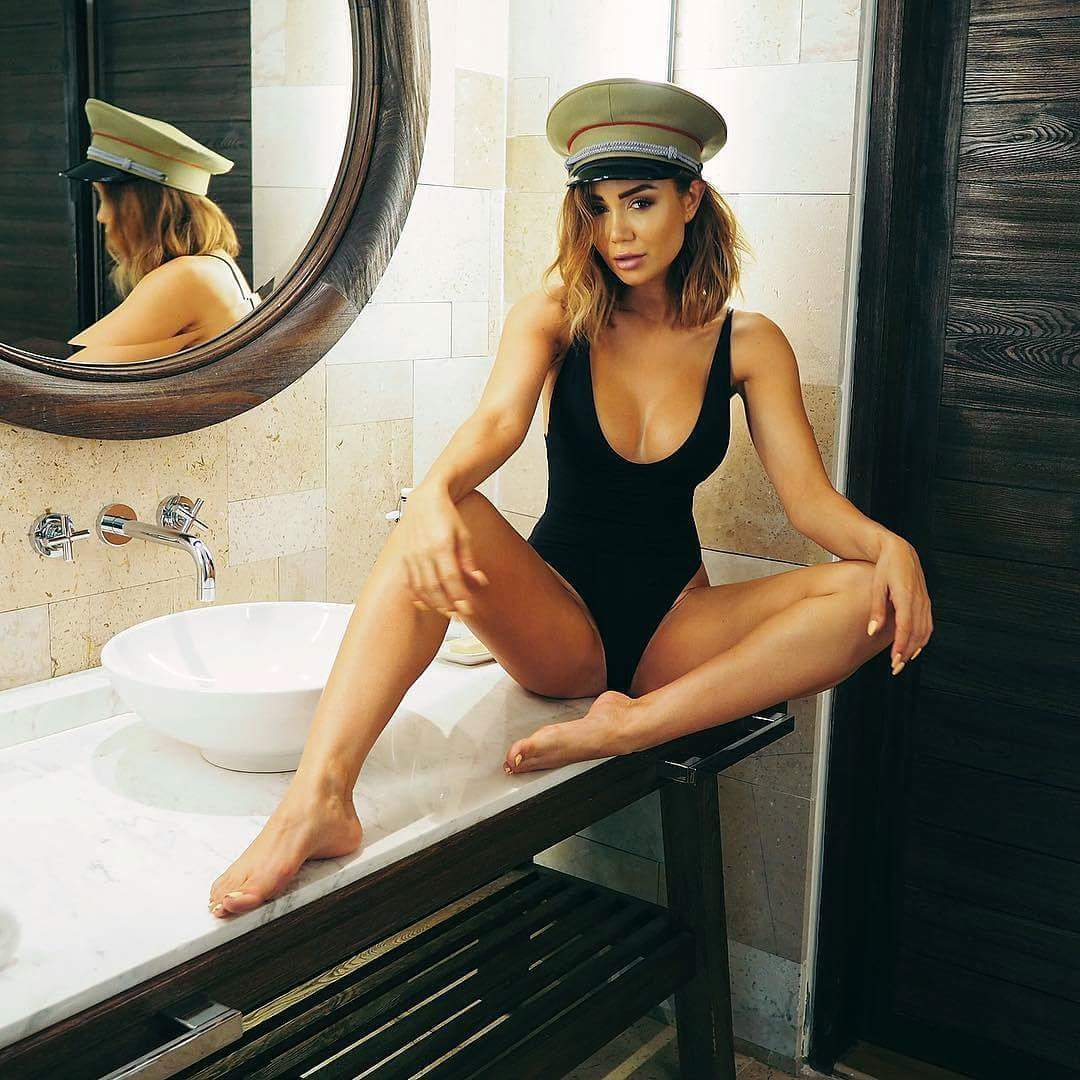 Also read: Greek Model Challenges Beauty Stereotypes, Refuse To Pluck Her Unibrow