Full credit needs to be given those scenes that arouse the viewers and which makes their hands go down their pants. Creating a moment in movies that makes people go crazy is no easy task and should be honored.
also, read Hottest Israeli Female Soldier Photos Gone Viral Over The Internet With Her Beauty!
Without wasting much time, let us present to you some movie GIFs that will make your hands go down to your pants.
1. Ghost
The romantic clay making love scene between Patrick Swayze and Demi Moore got many tongues hanging.
2. Atonement
James McAvoy and Keira Knightley having sex in the library.
3. Basic Instinct
Sharon Stones switching of the legs got many hands busy.
4. From Here to Eternity
This iconic beach scene between Burt Lancaster and Deborah Kerr was classic.
5. 50 Shades of Grey
This scene between Jamie Dornan and Dakota Johnson. This scene where he peels her panties will surely make many hands go down in their pants.
6. True Lies
This scene when Jamie Lee Curtis tries to settle her dress and breasts.
7. Emma Watson
This photoshoot of Emma had many hands go down.
8. The Graduate
An all-time 1967 classic movie, this scene between Dustin Hoffman and Annie Bancroft, still gets people to sit up.
9. Risky Business
This scene of TomCruise surely got a lot of girls' hands busy.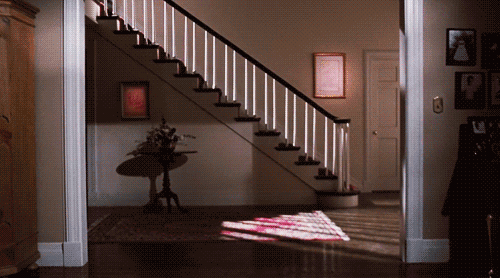 10. Spectre
When Bond unzips the dress of the insanely beautiful Monica Bellucci, had many hands working, including the censors.
11. Charlie's Angels
When Cameron Diaz dances in her undies had many hands go down their pants.
12. Dr. No
Bond girl Ursula Andress walking out of the water was breathtaking.
13. Wild Things
At the swimming pool when Denise Richards and Neve Campbell smooch got many rushing to the toilet.
14. Boogie Nights
Mother-figure Julianne Moore takes on Mark Wahlberg under her wing during his first porn scene in this film.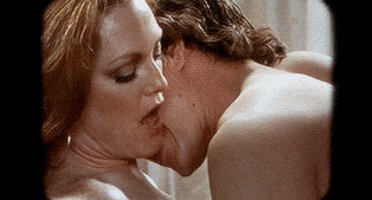 15. Black Swan
This masturbation scene of Natalie Portman was very hot for many to handle and all hands had to go down. It was irresistible.
also, read Times When Girls Forgot To Wear Pants Because No Pants Are The Best Pants!
16. Brokeback Mountain
This unexpected kissing scene between Heath Ledger and Jake Gyllenhaal took everybody by surprise.
17. Total Recall
Another tantalizing scene between Sharon Stone And Arnold Schwarzenegger.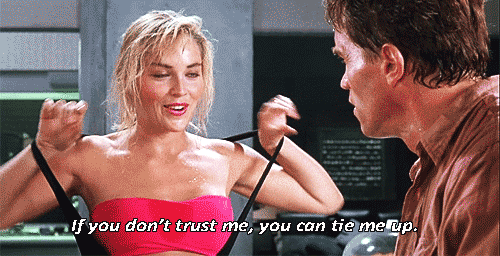 18. 9 1/2 weeks
Mickey Rourke and Kim Bassinger's teasing scene had many uncontrollable hands go down their pants.
19. Cruel Intentions
Sarah Michelle Gellar teasing Ryan Phillippe was so sexy, that people had their hands go down. Just couldn't help it.
20. Penny Dreadful
The classic tales of Dracula, Frankenstein, Dorian Gray and more are woven together in this horror series set on the dark streets of Victorian London. The star cast was Josh Hartnett, Eva Green, Timothy Dalton.
21. On the Road
Kristen Stewart giving a handjob to both Garrett Hedlund and Sam Riley also had many other hands on the job.
22. Bound
A lesbian scene between Gina Gershon and Jennifer Tilly left many people breathless and hands holding their pants.
23. Titanic
The hands hitting the glass made everyone curious to see what's happening inside the car between Kate Winslet and Leonardo DiCaprio.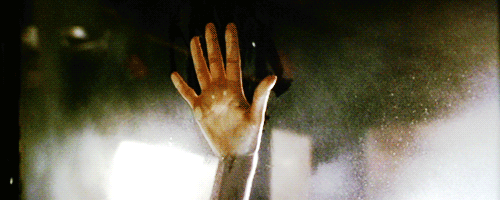 24. The Wolf of Wall Street
A very teasing moment by pantyless Margot Robbie with Leonardo DiCaprio made many desperate.

25. 10
This was the famous scene of Bo Derek running on the beach, which had Dudley Moore in the main lead. People went crazy in theaters, with their hands in their pants.
26. American Beauty
When Kevin Spacey dreams of Mena Suvari, with whom he's all obsessed. This scene when it popped on the screen had many movie goers hands go down their pants.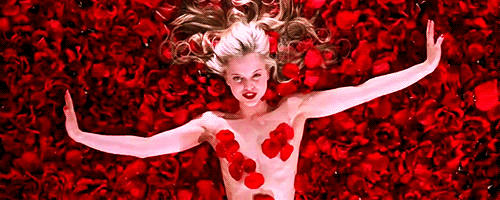 27. Face Off
When Nicolas Cage grabs the girls' butt in the church choir was just amazing with the expression of Cage.
28. From Dusk Till Dawn
Salma Hayek doing a titillating dance while George Clooney gazes at her had plenty of hands inside their pants.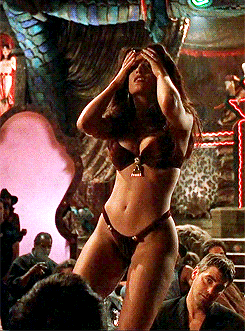 29. Mr. & Mrs. Smith
A very scorching dance scene between Angelina Jolie and Brad Pitt.
30. Great Expectations
Gwyneth Paltrow undressing moment made many hands go down to their pants.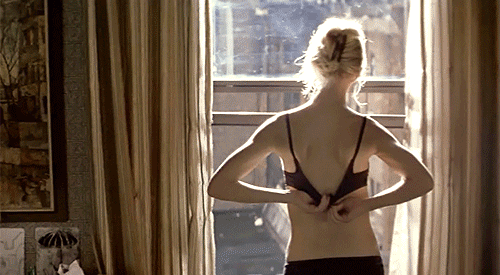 also, read 12 Extraordinary Movie Scenes That Were Improvised Off The Cuff