Today doctors have confirmed that masturbation is one of the greatest gifts, which one can offer themselves, even before puberty could strike, as children, many had already discovered this fact, that touching our genitals would make us feel good. Masturbation is a natural habit for both the genders, which is actually good for health, both mentally and physically. But then, every action has a reaction, hence there are some limitations, that should be understood and maintained.
Masturbation is the safest $3x but has its limitations. In life there are positives and negatives to everything whether it's $3x, singlehood, driving a car, being in a relationship, and working. We all need to make sure the good outweighs the bad to find happiness.
also, read 13 Embarrassing Masturbating Stories That Are Amusing As Well!
We bring you the doctors report on masturbation and it's limitations, in order to maintain a healthy balance.
1. How much is too much?
Many people masturbate every day,  more than once a day, once a week, once every few weeks, or every now and then and some never masturbate. Masturbation becomes too much if it negatively affects your work, relationships, self-esteem, finances, social support, and also leading to legal problems.
2. Compulsive masturbation effects
As per doctors, compulsive masturbation in men leads to unwanted curvature of the penis and in women, the clitoris looses its sensitivity due to the rough use of their fingers on the clitoris, which later deprives one of getting normal pleasure or orgasm in intercourse.
3. Masturbation is healthy
There is a belief among many that masturbation is injurious to health and believe that excessive masturbation leads to impotence, tuberculosis, and homosexuality. Doctors say this is completely false, in fact, it is as normal as $3xual intercourse. During $3xual intercourse what happens to the p3nis when it's inside the vagina, the same happens when it's inside the folded palm, as long as its withing the limitations.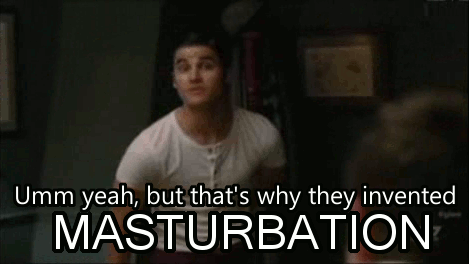 4. Do it or not?
Masturbation is an individual choice, it is supposed to be the most healthy and safest $3xual practice for those have adequate knowledge. But, if someone carries guilt and fear, then it is important for them to gain knowledge and manage the anxiety and stress first. Hence, it's the feelings toward masturbation and not behavior that determines whether masturbation is healthy or a problem.
5. Benefits of Masturbation
Doctors say if masturbation is within its limitations, then it is pretty beneficial. To release the $3xual urges, it's the safest and the most uncomplicated way. It allows you to learn about your body, makes one a better lover, helps the foreskin roll-over smoothly and also prevents premature ejaculation. An orgasm makes the body release endorphins, which are hormones that block the pain and makes one feel good.
6. Masturbating in a relationship?
Absolutely. Many people in a relationship enjoy mutual masturbation, this doesn't mean $3xual dissatisfaction from the partner is the cause. No. This is a great way to make the relationship more fun and strong. Many couples masturbate at the same time, it gives a feeling of $3xual togetherness. But, one must know the limitations and know when to stop. As long as your life and relationship remain healthy and comfortable.